Doing integrated work across disciplines and sectors has its own unique challenges which may include conflicting values and cultures which can be reflected in their ethical codes, ethical decision making and their own practices. Knowing the value of working together across disciplines, what do we need to know or do to effectively address our similarities and differences to provide our clients/patients with the best possible care.
A panel facilitated by Kim Lane, PhD, LCSW, CCS with representatives from Criminal Justice, Intentional Peer Support, Peer Recovery Coaches and Integrated health care will explore the issue of ethics across their disciplines. Round table discussions will follow to engage the participants in the discussion. 
Objectives:
Explore the topic of cross disciplinary ethics

Identify needs for training professions in ethics in cross disciplinary settings

Analyze our common ethical principles
Scroll down to register
---
ABOUT THE PRESENTER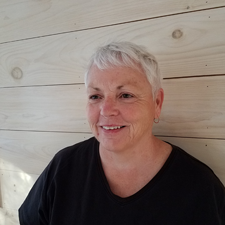 Kim Lane, Ph.D. For nearly 40 years, I have had the privilege to enter the lives of individuals with prolonged mental health challenges and or substance use disorders.  
---
EARN 2.75 CONTACT HOURS AT NO COST
---
IMPORTANT INFORMATION
Check-in will begin at 8:30 a.m. The program begins at 9:00 a.m.
---